About us
Cargo Service Agency Ltd was established in 1994 as a Polish-Norwegian joint venture. Later, Norwegian shares were purchased by Polish side. Now all of the shares are owned by Polish side. Share capital of the company amounts to 50.000,00 PLN.
The company provides services mainly in the field of freight forwarding, such as:
 frozen fish transported by refrigerated ships, containers and refrigerated trucks,
 steel products,
 biomass, coal, coke and other blk cargoes,
 heavy and oversized cargoes.
The forwarding of the above-mentioned cargoes can be carried out both in import, export and transit.
We also provide services in truck forwarding, based on carriers with full range of car insurance, tried and tested over years. We have cooperated for many years with major container terminals in Polish sea port,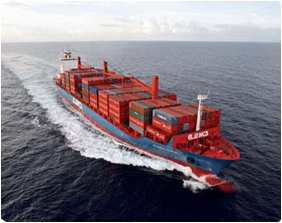 and by working with reliable foreign freight forwardes, we can offer the cargo handling in main ports in Germany, the Netherlands and Belgium.
Thanks to many years of cooperation with partner customs agencies, we offer you a full cosutoms clearance of goods in Polish sea ports.
We are also expanding our offer on airfreight by working with operators that provide this service modes.
Our core business is taking care of the customer`s interest and welfare of the cargo entrusted to us. We approach each project individually so that our custoemrs can be sure that the cargo will be handled according to the highest standards. We make every effort that cooperation is satisfactory for both parties.
In our company, there is a rule that our client or subcontractor should be treated with the utmost intention and should be kept fully informed on each stage of the implementation of the service.